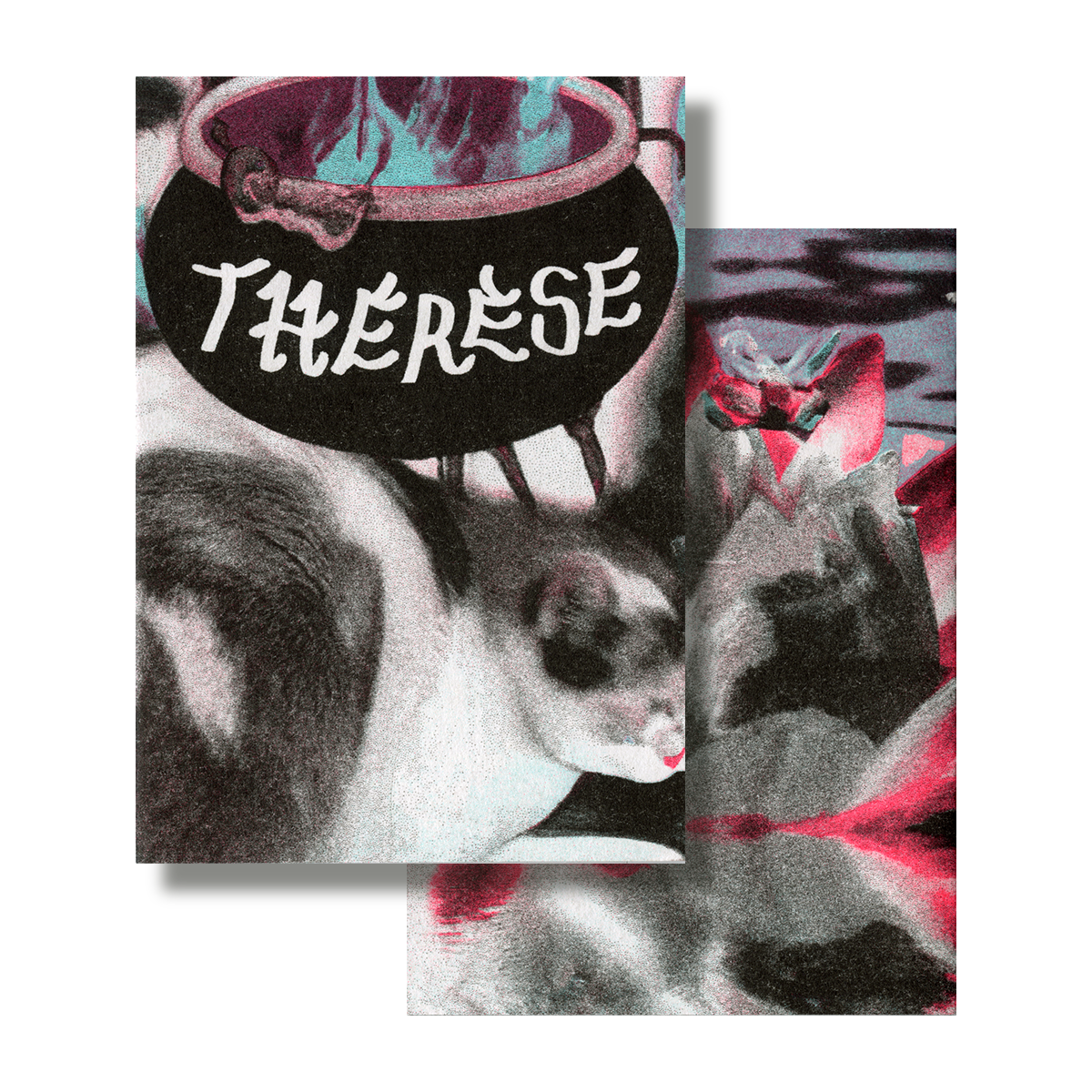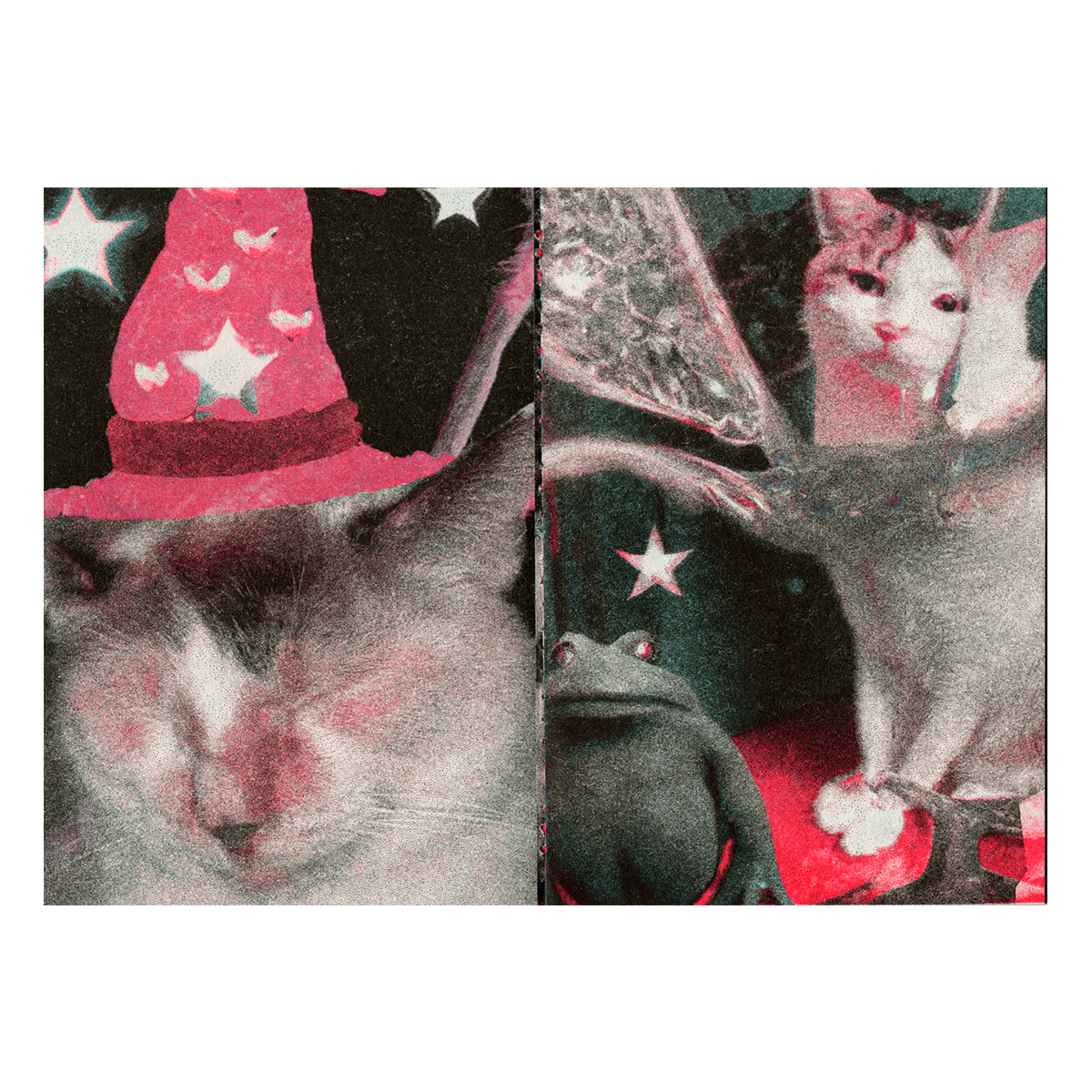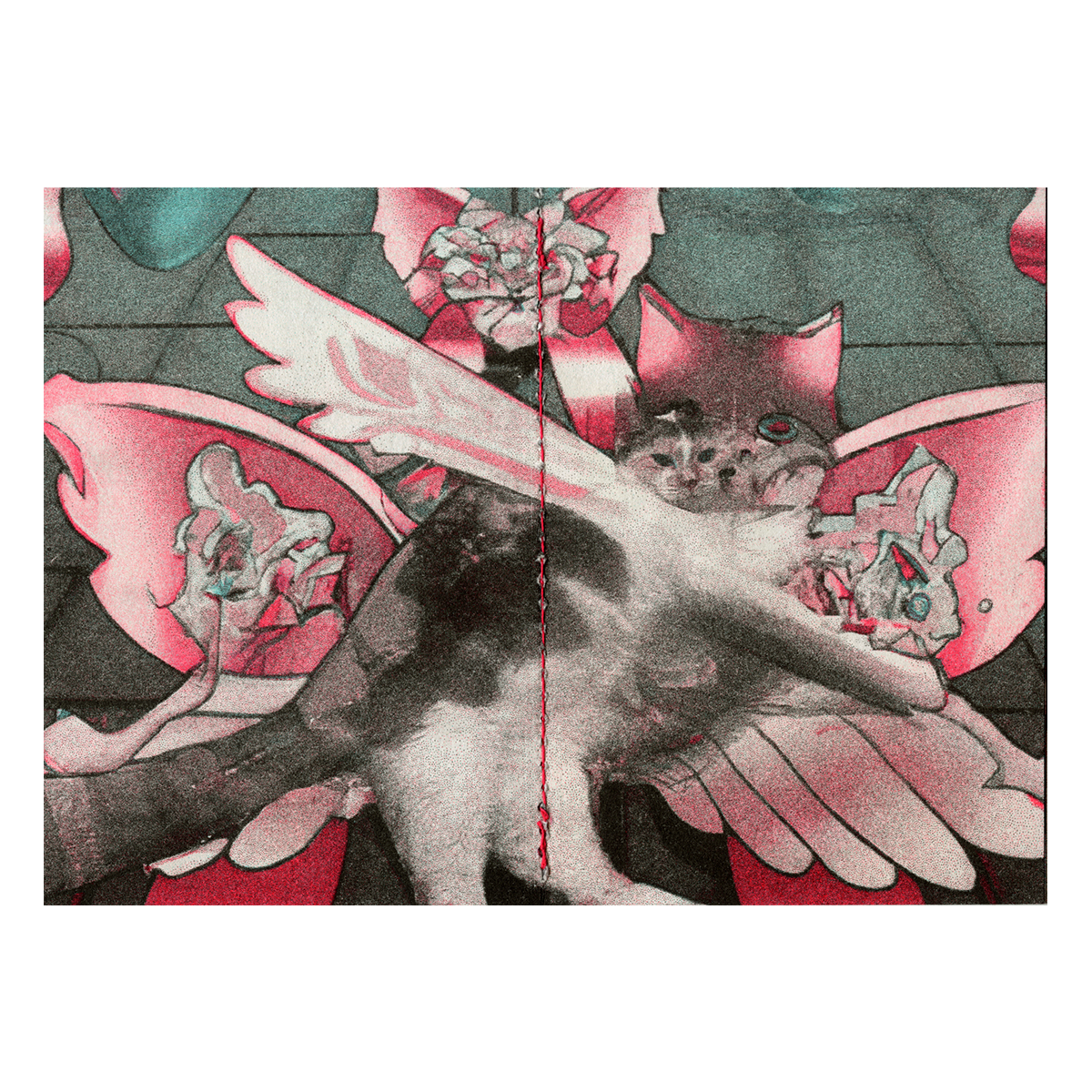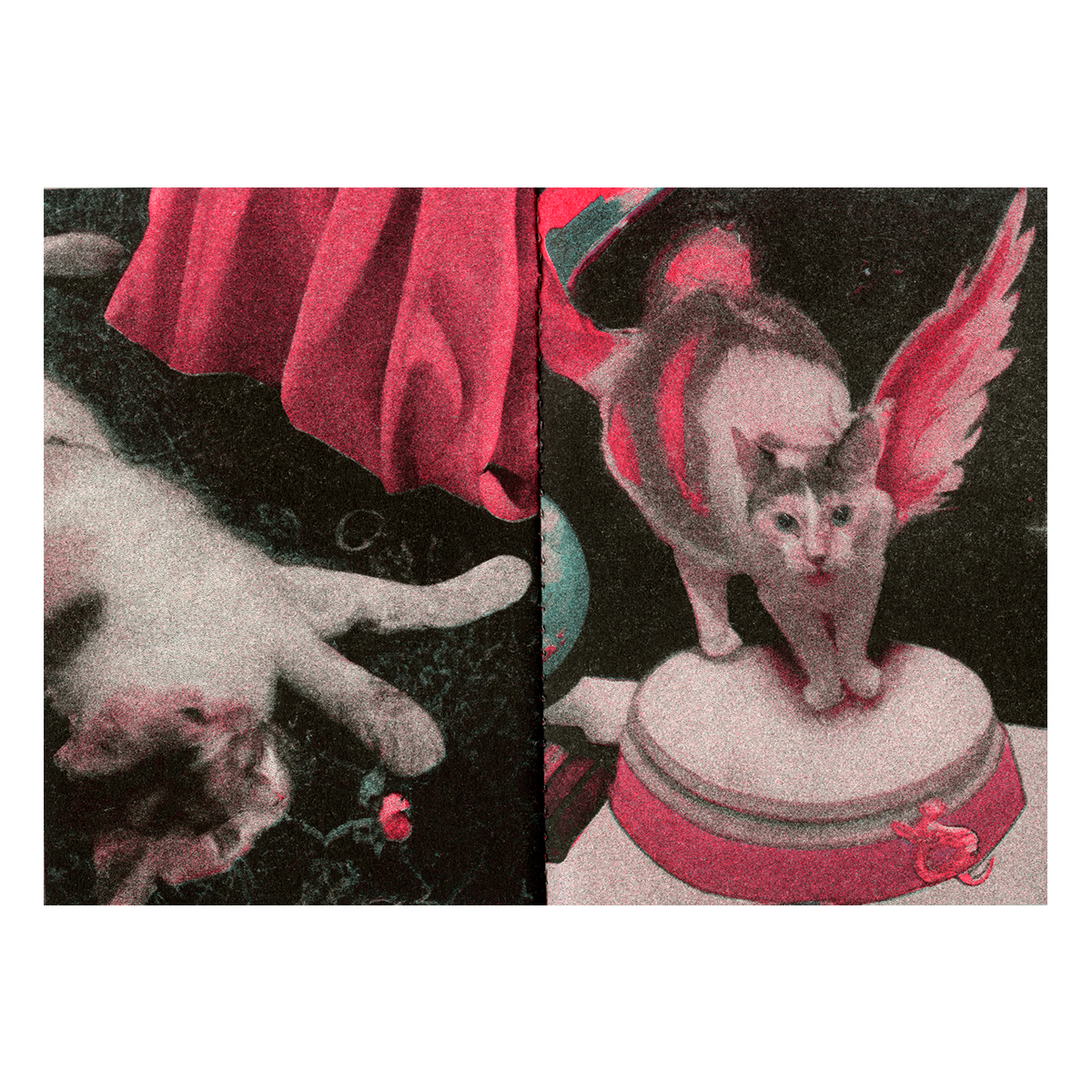 Thérèse
Cha Gautier

Thérèse est le chat de Cha. Il va de soi qu'elle méritait un livre risographié à sa gloire.

Cha Gautier est artiste et risographe à Quintal.

Thérèse is Cha's cat. It's obvious she deserved a riso book in her glory.

Cha Gautier is one of Quintal's risographers and artists.