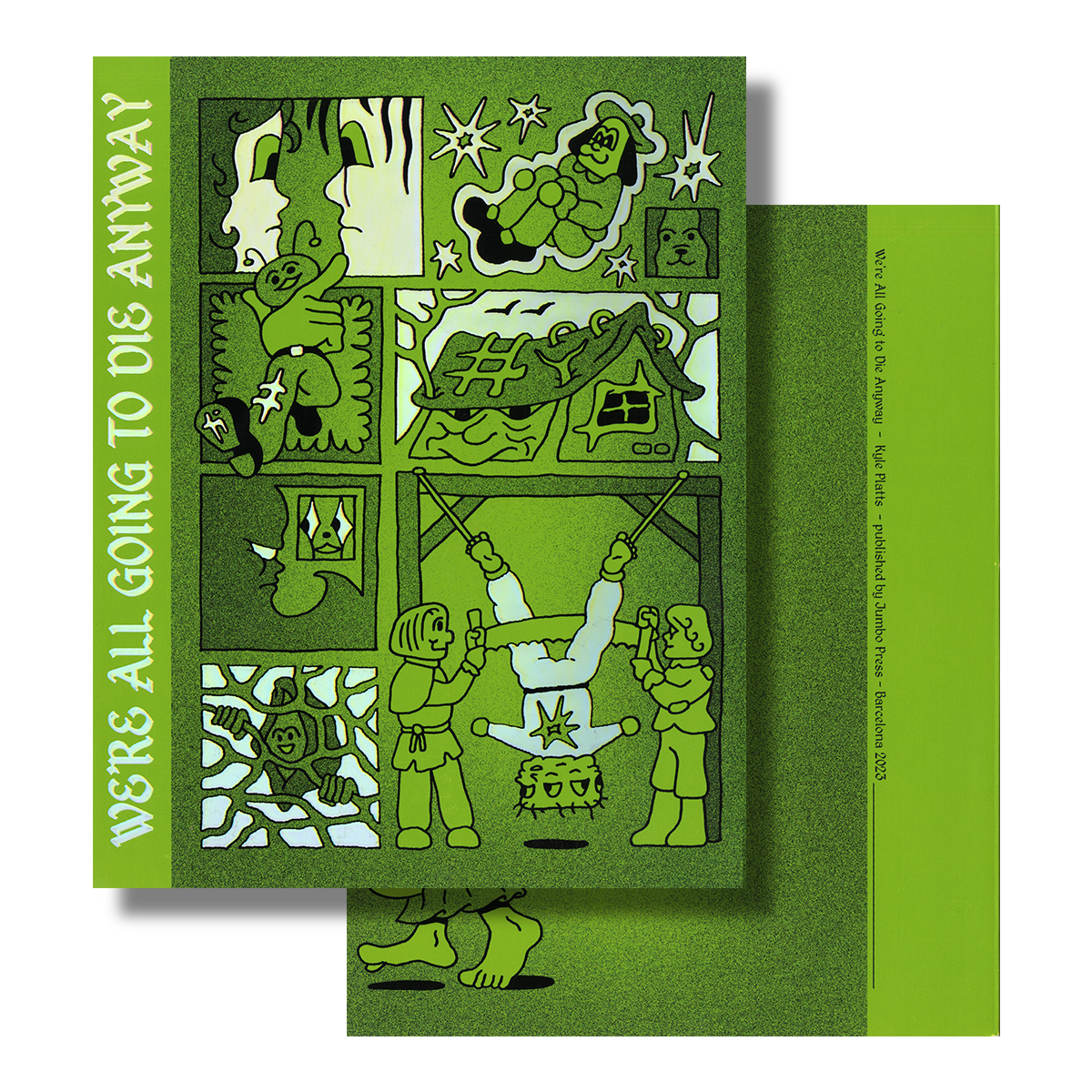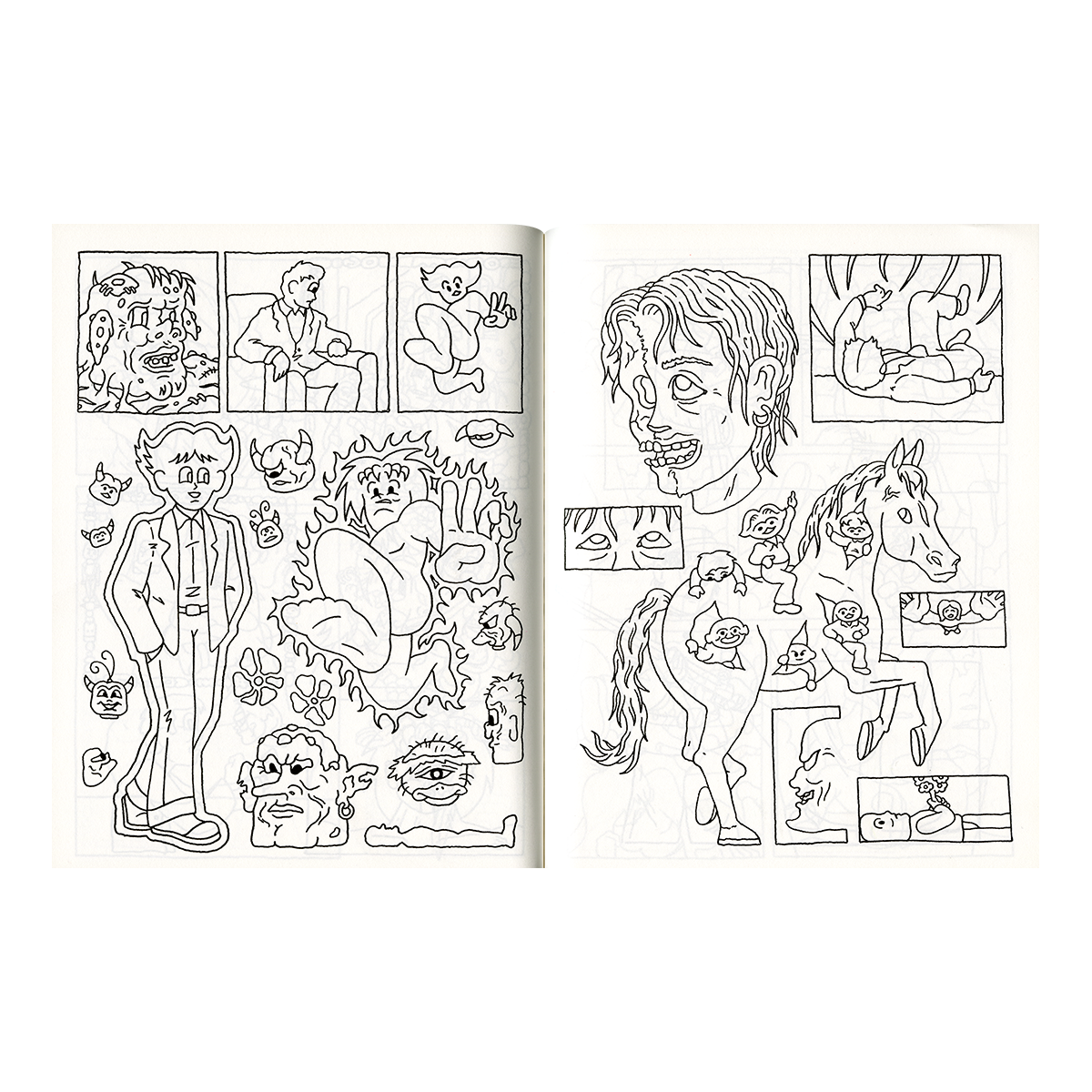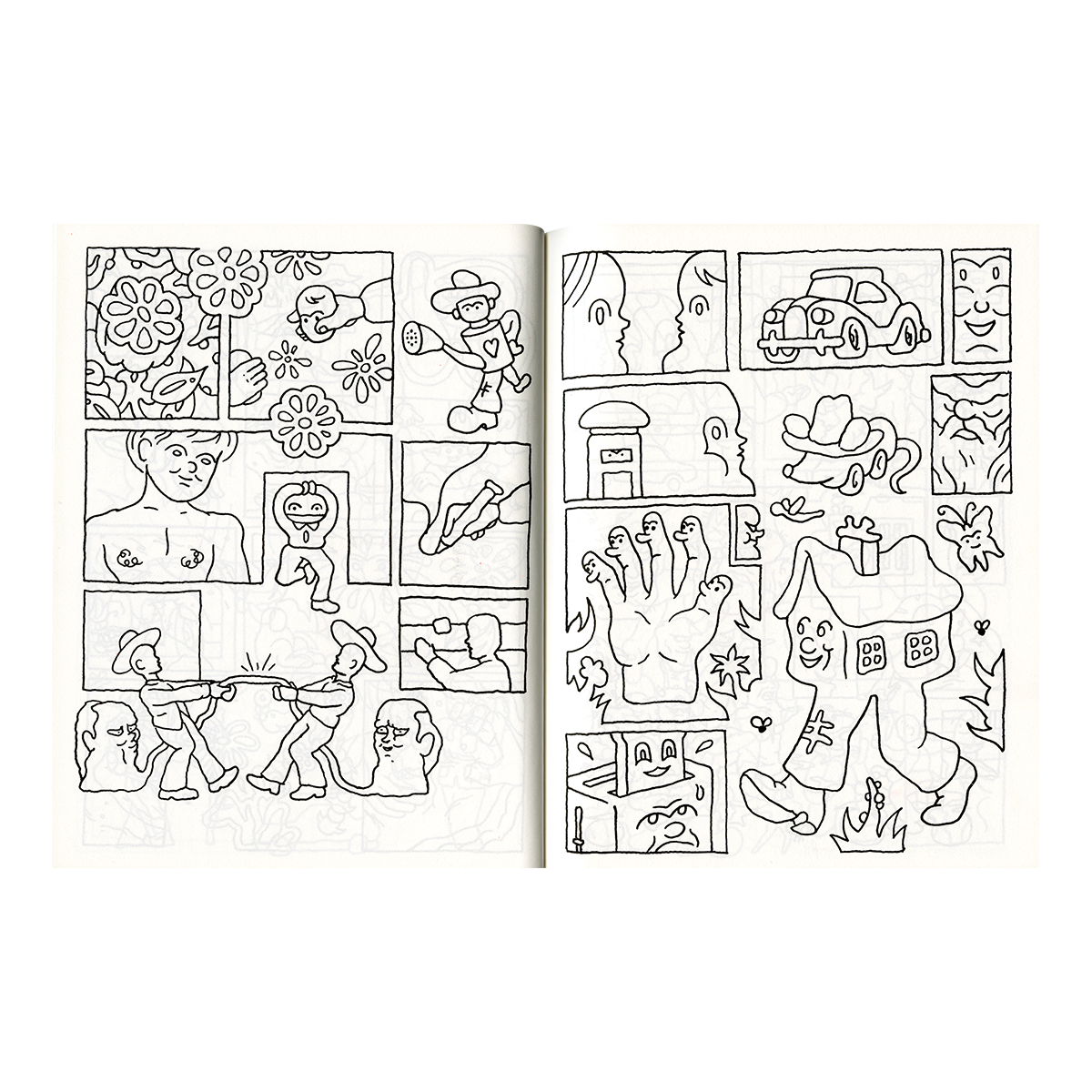 We're all going to die anyway
Kyle Platts

"We're All Going To Die Anyway est une compilation de bandes dessinées et de dessins à main levée issus des carnets tenus par Kyle Platts durant un an. Le contenu consiste en un flux de conscience ainsi qu'une plongée dans la manière dont l'artiste développe ses idées et conçoit ses personnages."

Jumbo Press est une maison d'édition indépendante et une imprimerie spécialisée dans la risographie, établie à Barcelone. 

"We're All Going To Die Anyway is a compilation of freehand drawings and comics scanned from sketchbooks over the course of a year by Kyle Platts. The contents are a stream of consciousness and a view into how character design and idea development takes place."

Jumbo Press is an independent publishing house and a riso-printing studio, based in Barcelona.