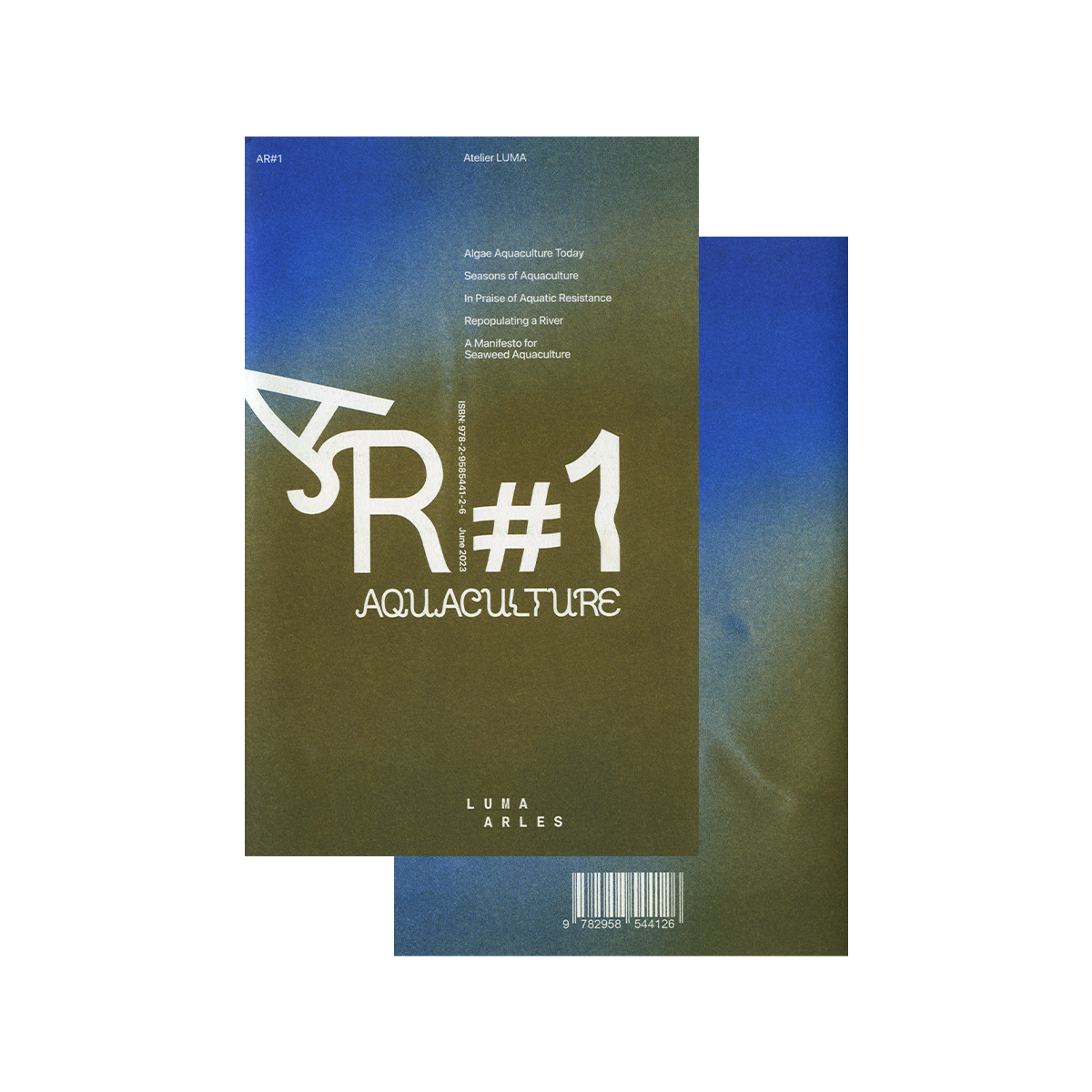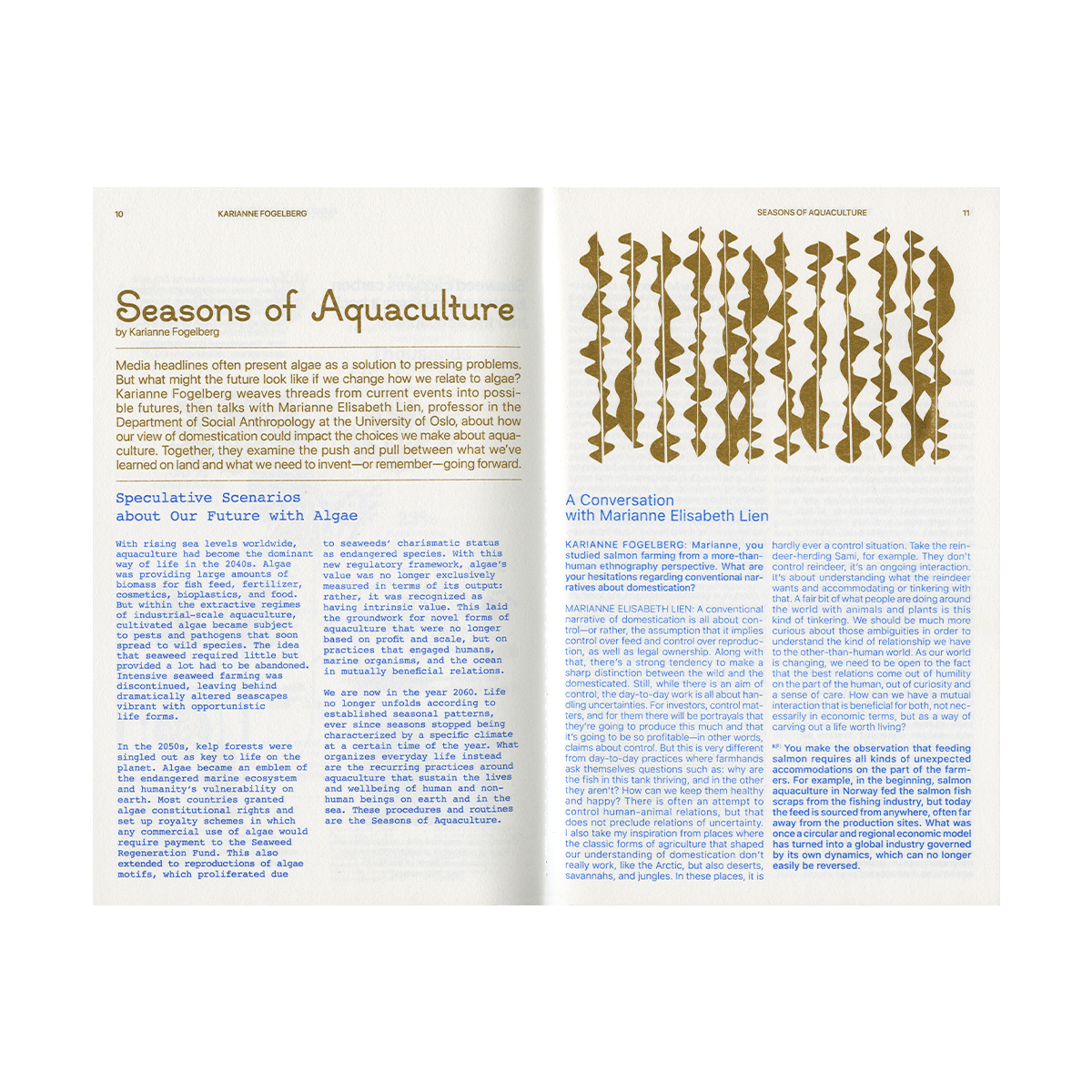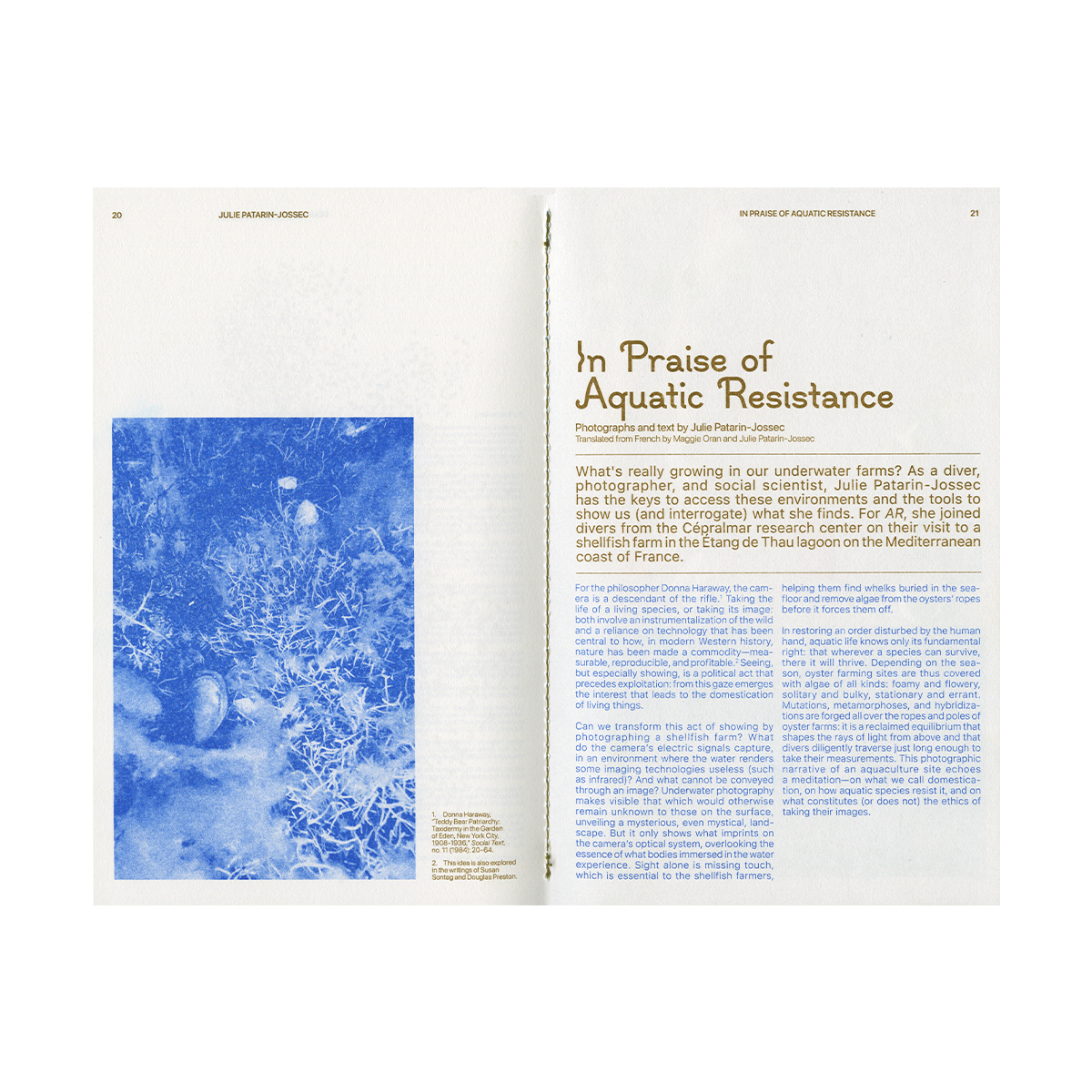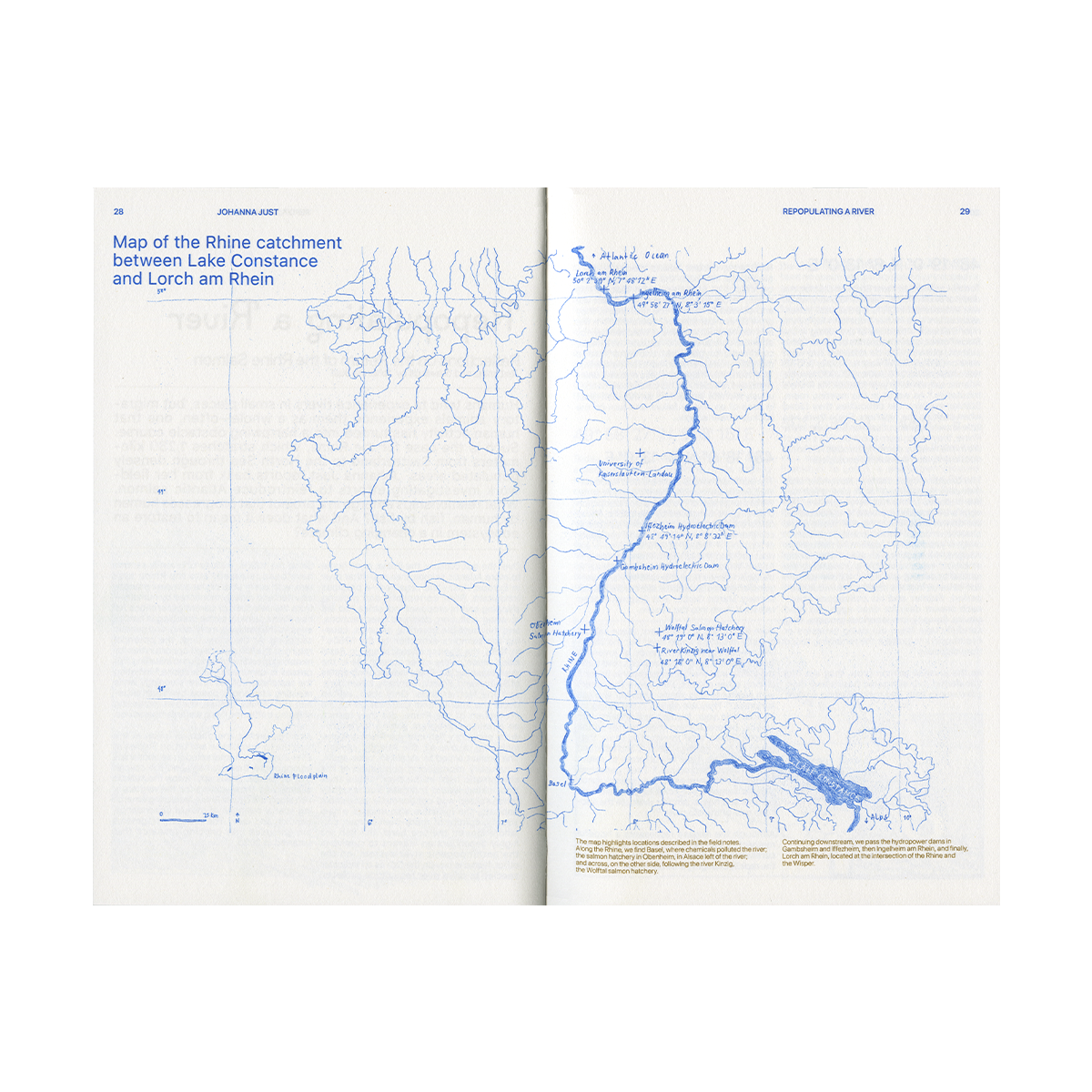 AR #1 Aquaculture
Atelier LUMA

"Picture a field of wheat, an apple orchard, or a cattle ranch. Now picture a seaweed farm, or an oyster farm, or a salmon hatchery. Is it more difficult ? The answer will vary greatly depending your background and where you live. Although the definition of aquaculture is simple -  growing plants or breeding animals in a body of water, natural or artificial -  many of us don't have a clear picture in our minds of what it entails. The hearts of these operations are usually invisible to outsiders, hidden underwater or behind walls. 
(...) What remains hidden, wether by the reflective surface of the ocean or by opaque generalizations, remains easy to ignore. The future of aquaculture, and to a large extent our own futures, will depend on this question : when we look out at the water, what do we see ?"

Atelier LUMA is a program of LUMA Arles. It has been based in the Parc des Ateliers in Arles since 2017, and is deeply connected to its geographic and cultural environment: the Camargue region, the Alpilles mountains, and the Crau plains.

"Imaginez-vous un champ de blé, un verger de pommiers, ou une ferme laitière. Figurez-vous ensuite une ferme d'algues, une ferme ostréicole ou une écloserie de saumons. Est-ce plus difficile ? La réponse dépendra fortement de votre milieu et d'où vous vivez. Malgré une définition simple de la notion d'aquaculture - cultiver des plantes ou élever des animaux au sein d'une étendue d'eau, naturelle ou artificielle - la plupart d'entre nous n'ont pas une perception claire de ce que cela comprend. Le coeur de ces opérations est généralement invisible aux étrangers à ce domaine, caché dans l'eau ou derrière les murs.
(...) Ce qui reste caché, que cela soit par la surface réfléchissante de l'océan ou par d'opaques généralisations, demeure facile à ignorer. Le futur de l'aquaculture, et par extension nos propres futurs, dépendront de cette question :  Quand nous observons l'eau, que voyons-nous ?"

Atelier LUMA est un projet lancé par LUMA Arles. Il est basé au sein du Parc des Ateliers d'Arles depuis 2017, et est profondément connecté à son environnement géographique et culturel : la région de la Camargue, le massif des Alpilles, et la plaine de la Crau.