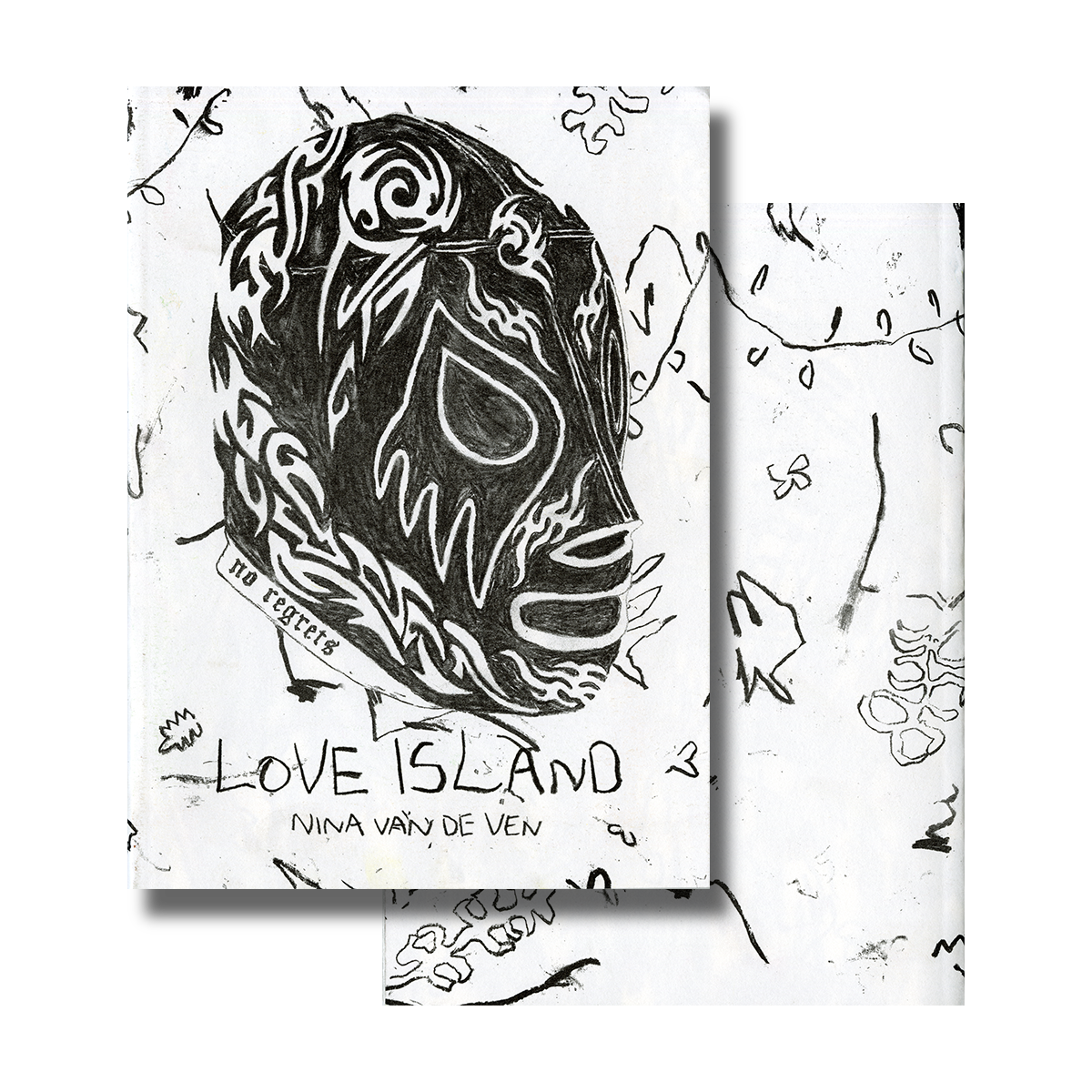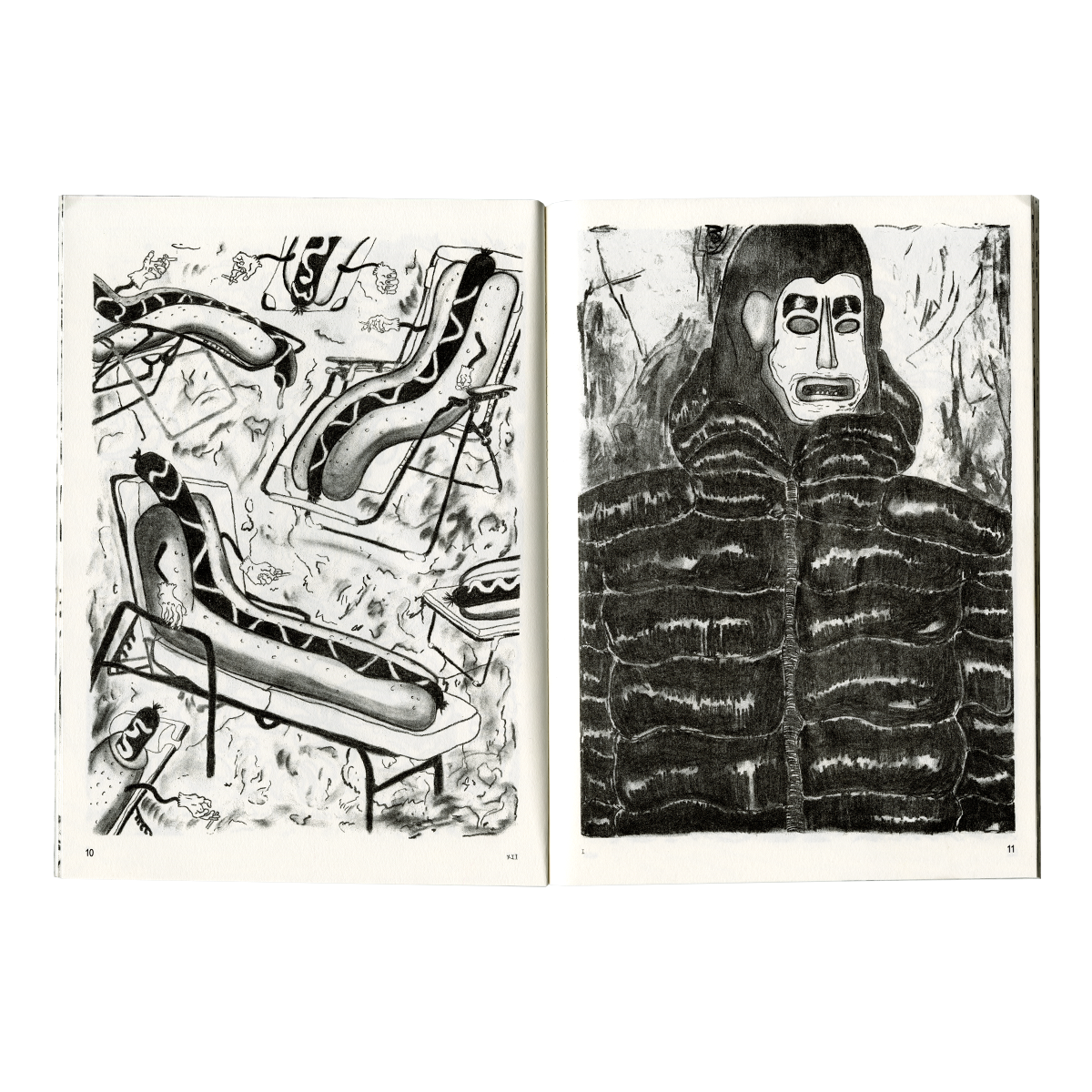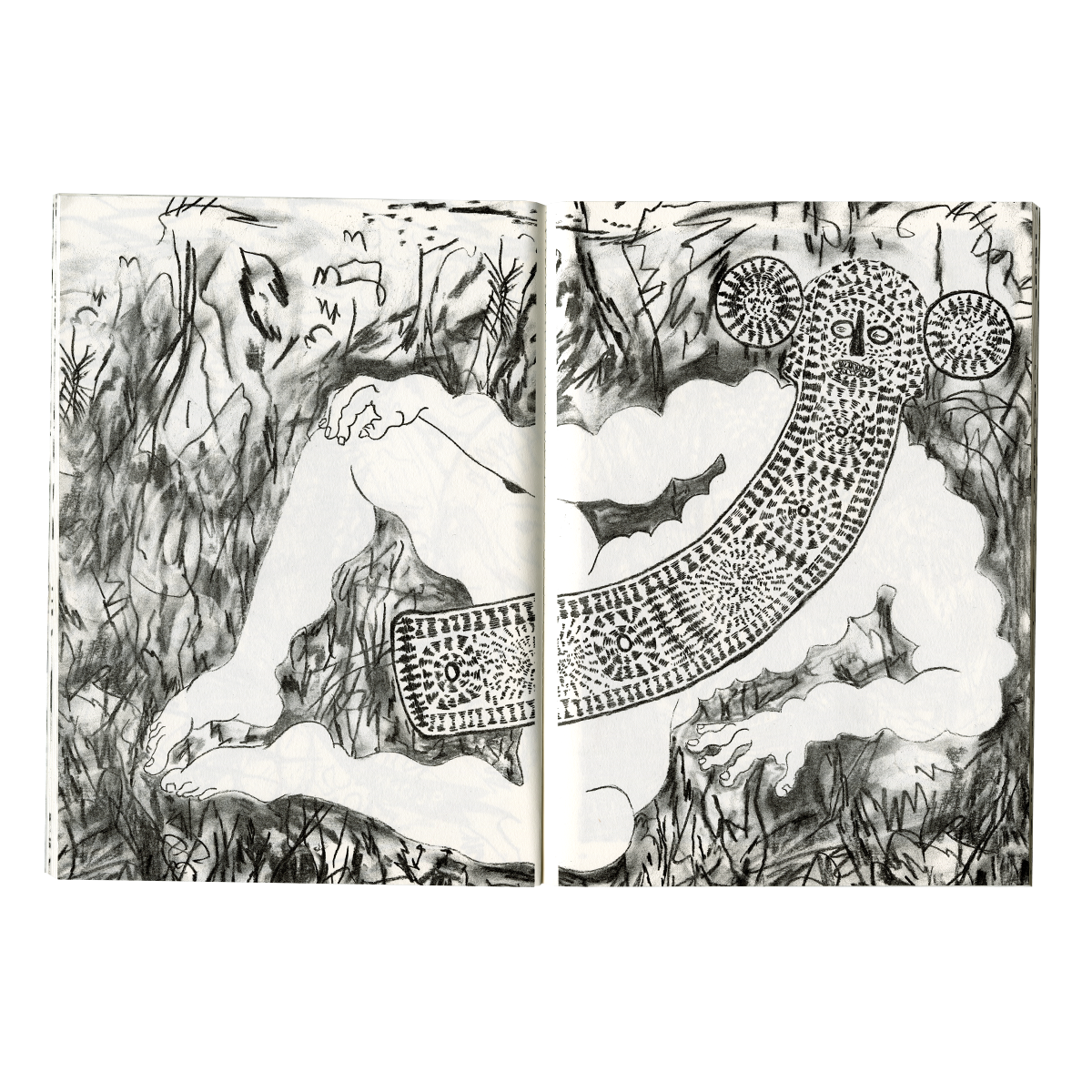 Love island
Nina Van de Ven

"Nina Van de Ven est fascinée par le symbolisme du présent et du passé, et par tous les types de culture. Elle se focalise sur le symbolisme en temps que moyen de communication à l'intérieur de divers groupes et (sous)cultures. Le symbolisme dans un sens dans lequel les minorités religieuses, politiques, culturelles ou ethniques s'expriment avant le pouvoir et la culture dominante; et inversement, comment les détenteurs du pouvoir se manifestent vis à vis des masses, des marges. Elle fédère au sein de son travail graphique et illustratif des symboles plus ou moins compréhensibles, acquis à sa connaissance par l'ethnographie ou la pop culture (entre autres).
Ces principes s'appliquent à Love Island, une série de dessins provenant de sa fascination pour les programmes télévisés de rencontres tels que "L'île de la tentation" ou "Ex on the beach". La mise en scène tropicale, les personnages vulgaires et les rapports hommes/femmes traditionnels, dans une réalité décevante, l'ont inspirée pour créer une série de personnages et de scènes. Ces dernières comportent des masques inspirés par des recherches ethnographiques, qui deviennent alors métaphore de la dissimulation. Par libre association, Van de Ven connecte ces figures avec des récits historiques, des coutumes locales et des objets archéologiques."

Les dessins originaux ont été réalisés au pastel, au fusain et à la craie grasse, sur des formats de 55 x 73 cm. 

Wobby est une maison d'édition indépendante et un atelier d'impression en risographie, basée aux Pays-Bas.

"Nina Van de Ven is fascinated by symbolism, in the present and past and in all kinds of cultures. Her focus is on symbolism as a meaning of communication in various groups and (sub)cultures. Symbolism as a way in which religious, political, cultural or ethnic minorities express themselves before the mainstream or the power. And vice versa, how those in power manifest themselves vis-à-vis the masses or groups in the margins. She brings together legible and less legible symbols from ethnography and pop culture, among others, in her graphic/illustrative work.
This also applies to Love Island, a series of drawings that originated from a fascination for tropical dating programs such as Temptation Island and Ex on the beach. The tropical setting, the vulgar character and the traditional male-female relationships in this deceptive reality inspired her to create a series of characters and scenes with ethnographically inspired masks (now as a metaphor for disguising the true nature). By associating in a free manner, Van de Ven connects these figures with historical stories, local customs and archaeological objects."


Original drawings : pastel, charcoal and crayon, 55 x 73 cm.


Wobby is an independent publishing house and a riso-printing workshop based in the Netherlands.