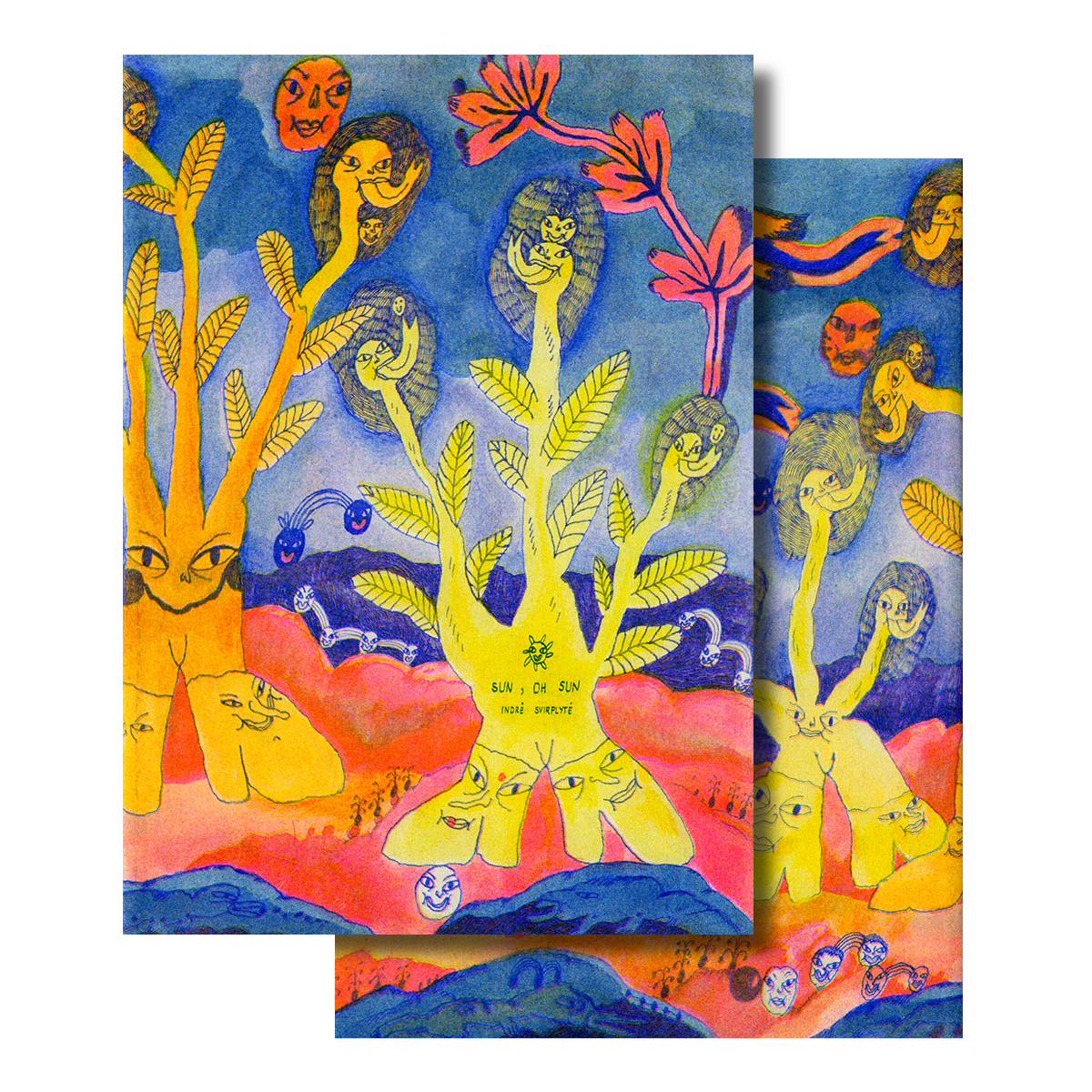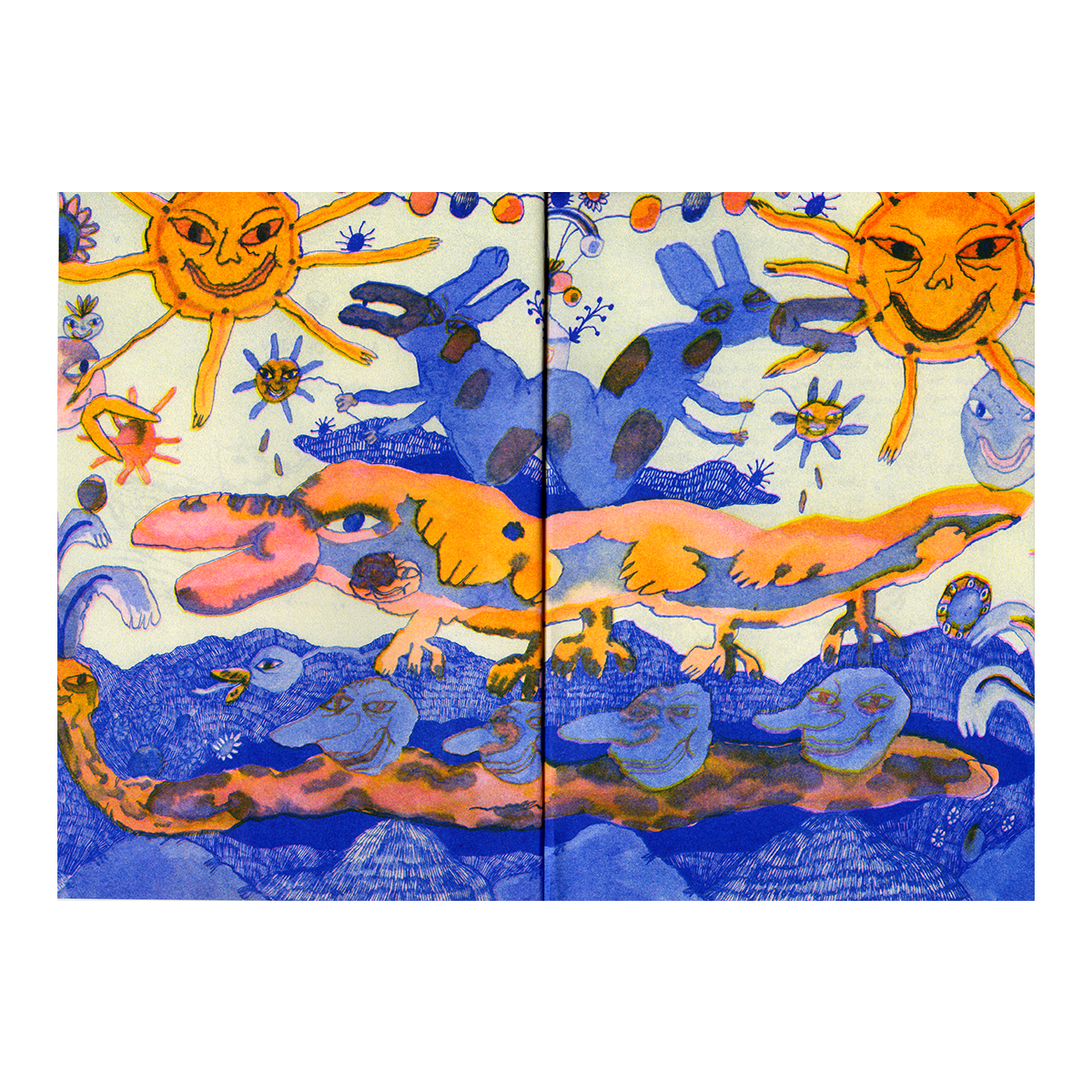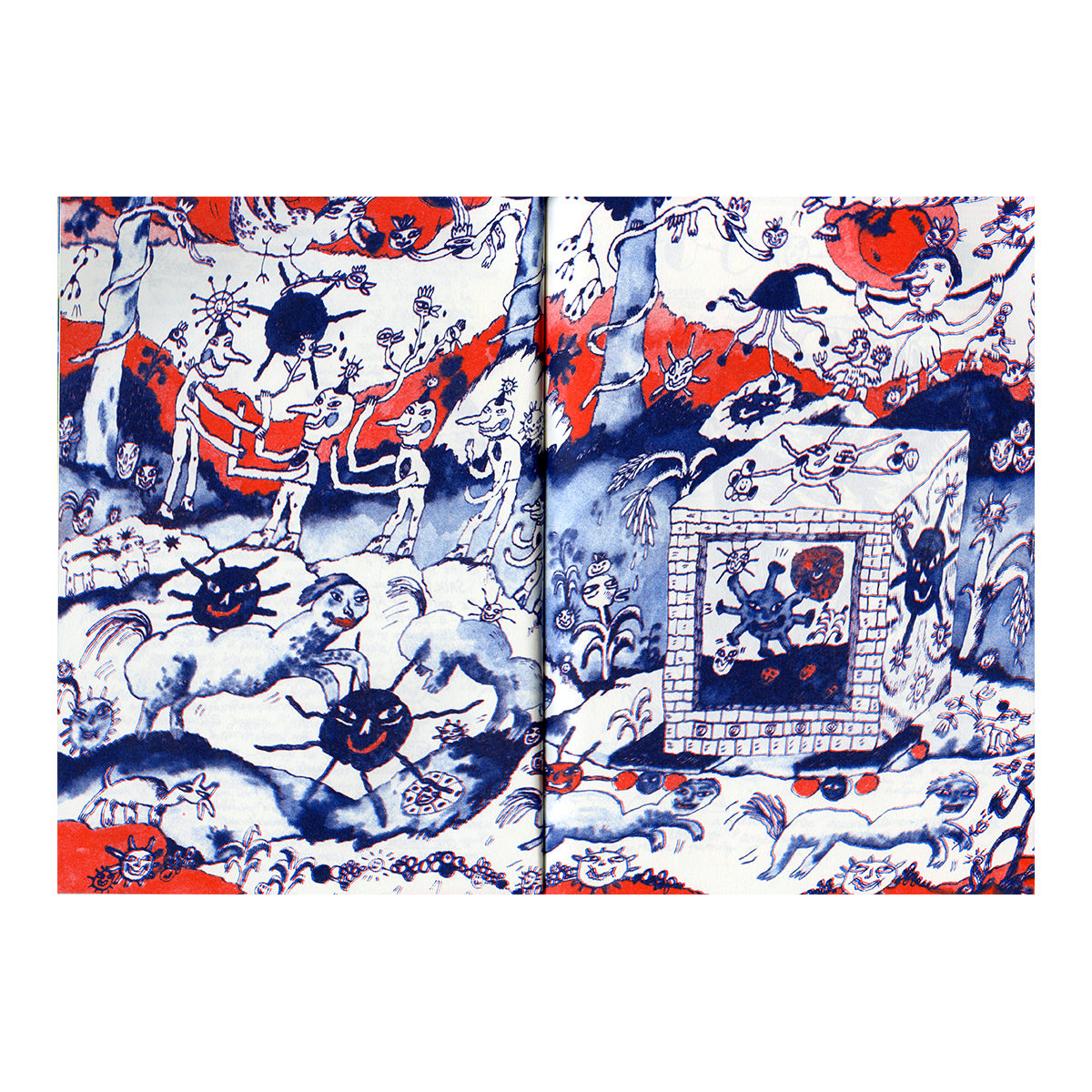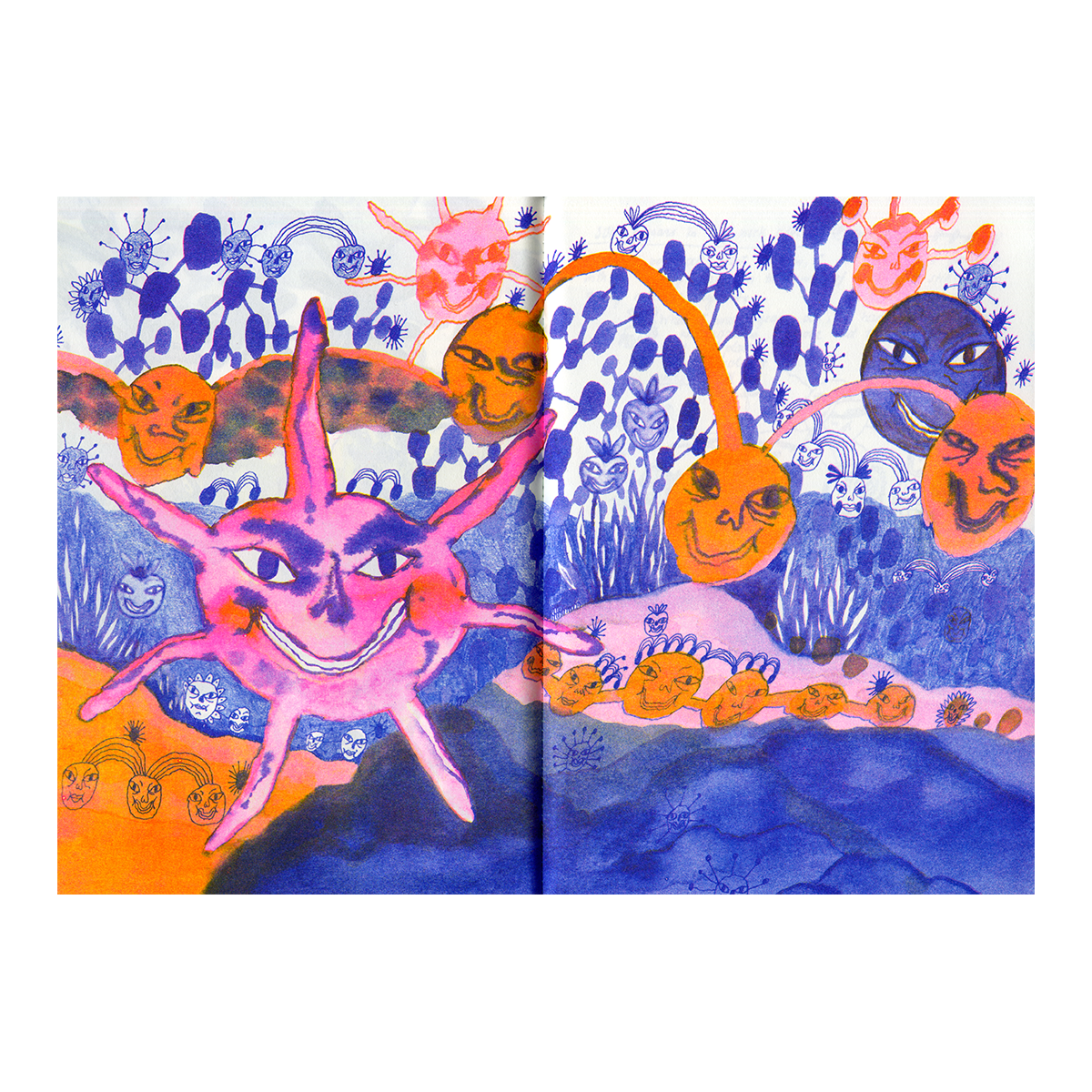 Sun, oh sun
Indré Svirplyté

"Sun, oh sun est un ouvrage imprimé en risographie à propos du symbole d'espoir qu'est le soleil. Indré perçoit le soleil comme un objet physique et spirituel, et analyse comment il a influencé sa vie comme son travail. Pour l'artiste, il s'agit alors d'un parcours visant à découvrir le soleil comme garant de la création et de la conservation de la beauté de la vie.

Indrė Svirplytė (1992) est illustratrice et artiste visuelle. Elle représente souvent des créatures fantastiques avec une énergie joyeuse. Par sa singularité, elle se saisit d'éléments de nos sociétés contemporaines et quotidiennes, et les transforme en éléments symboliques au service de ses narrations."


La première publication de Sun, oh sun a été menée par Indré Svirplyté pendant la période d'élaboration de Wobby Workout #2.

"Sun, oh Sun is a a risoprinted publication about the symbol of hope - the sun. Indrė analyses the sun as a physical and spiritual object, and how it influenced her work and life. For the artist, it was a journey to discover the sun as one of the most important elements in creating and keeping the beauty of life.

Indrė Svirplytė (1992) is an illustrator and visual artist. She often depicts fantasy creatures with joyful energies. In her own unique way she takes contemporary elements for everyday society and transforms them into symbolic elements who serve the narrative of her work."

This first publication by Indrė Svirplyté was produced during the work period Wobby Workout #2.